Aquadine on itch.io!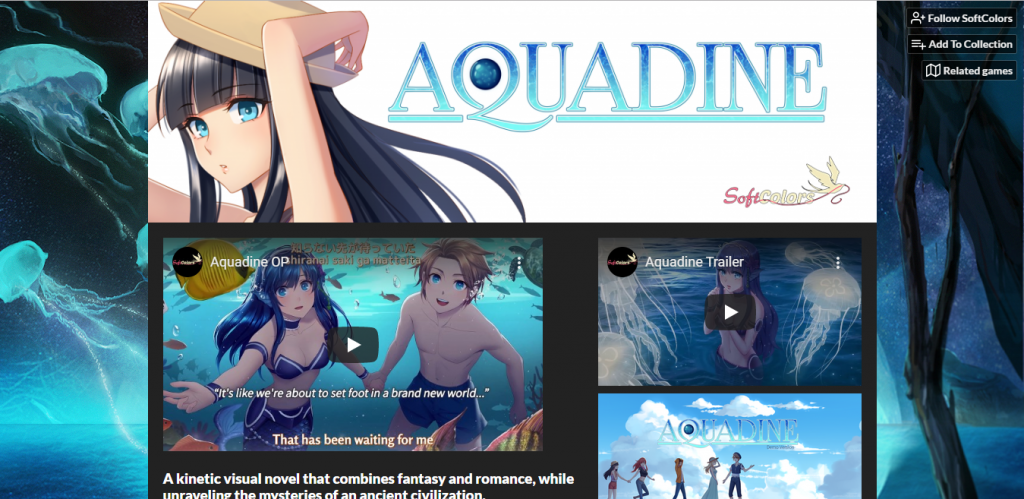 We've published our page on itch.io! You can download the demo and check out the trailers there as well! If you enjoyed our demo, feel free to tell us what you thought about it! Follow us there and on our social media for updates!
Also, we'll be at Anime Weekend Atlanta 2019, so come by our booth!
Here is the link to our itch.io: softcolors.itch.io/aquadine